About Us
Beaton & Shott is an independent British jewellery brand, specialising in unique wedding rings and stone-set statement rings & necklaces.  Every piece is the work of contemporary designer goldsmith Paula Stephens, hand-crafted to meticulous high quality from start to finish.
Our signature designs are a combination of organic and handmade textures, with mixed metals including gold, silver, copper, bronze, titanium and Damascus Steel.  Combined with unusual (and often rare) precious and semi-precious gemstones, all from trusted sources around the world, each piece of jewellery is designed to be different, unique even…. and yet classic and infinitely wearable.  Today, it should not be so much about trends or throwaway fashion, it should be about the pieces you'll love and want to wear over and over.
Whether your chosen piece is bespoke, made-to-order or from our signature collections, you can be assured of our commitment to providing the highest standards of quality and customer service.
Special occasion coming up that you'd like to mark with a piece of jewellery? Or perhaps you just want something unique, designed and made for especially for you?
Bespoke Design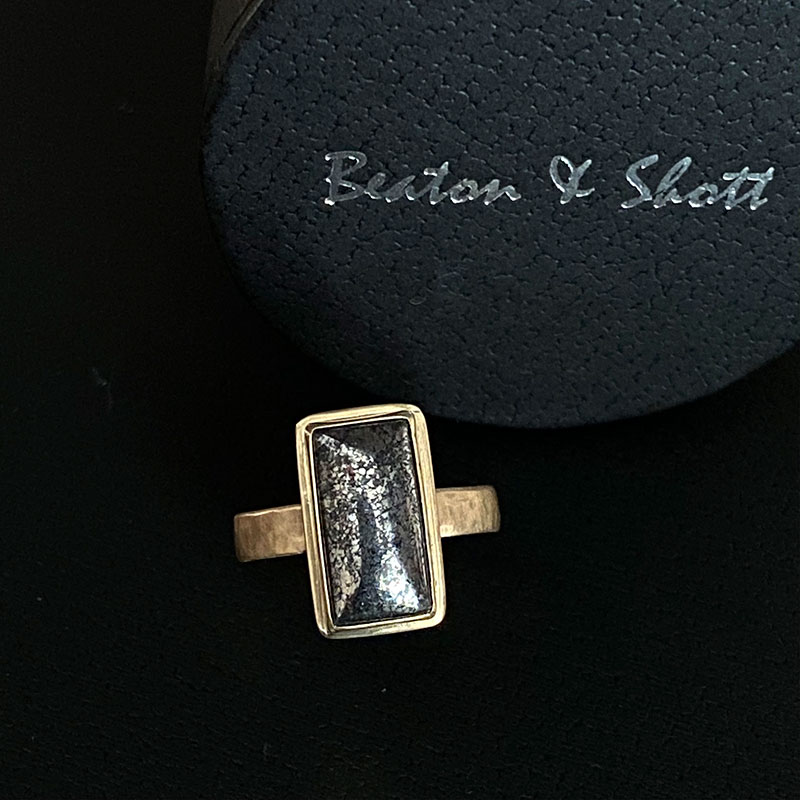 Hand-made jewellery that doesn't cost the earth
We source the most environmentally friendly materials available, using only ethically mined or recycled metals and we take the utmost care to buy gemstones directly from verified trusted sources.